Welcome to Yeadon Pizza House
Our chefs are working 24/7 and are ready
to accept visitors and at any time of the day and night.
We would like to take this opportunity to welcome you at our Pizza House. We are offering a warm, friendly atmosphere to share a meal with family and friends at any time of the day or evening.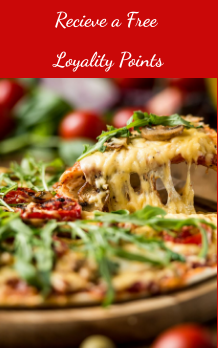 some good reviews
What People Say
This was my first time at the restaurant , I was looking for something inexpensive to eat and this location showed up in Google. I wanted some mozzarella sticks and onion rings but they were out so the owner recommended the vegan nachos because I do not eat meat. She and the cashier were very pleasant and I'm glad I went with her recommendation because they were delicious, cooked to perfection !
Shareya Laniyah
This place is awesome! I had ordered a vegetarian pizza and two orders of the halal combination platters over rice. The pizza was very delicious and the crust was thin and had a great texture. As for the halal platters, they were simply amazing! The meats were tender and full of flavor while the sauce complimented both the meats and rice very well. Staff was very friendly as well. I will be ordering from this place again for sure.
Charmane Robinson
I ordered buffalo chicken burger, it was amazing thank you for making amazing Halaal food
Syed Hussaini

I give 5 stars for the service alone. "Trish" greeted me and she was genuinely friendly and most helpful. I ordered the buffalo wings. They were spicy and flavorful. I like my wings extra crispy so I will order them that way the next time. When I got home I told a friend who then ordered the white pizza. He said he thinks it was the best white pizza he'd ever had. I am looking forward to trying other menu items.
Lee Hck

General Assembly is a get-together spot for the individuals who welcome the compelling artwork of pizza.
Innovativeness is our core value, from our in-house mixture to our playlists, from our beverages menu to how your pizza is conveyed.
Utilizing the absolute best fixings, we're presenting a menu that shocks.